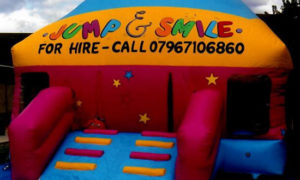 Bouncy Castle
Jump up and down and bounce around on the classic fun filled bouncy castle inflatable. We have different sizes and designs at our different depots throughout the UK, so can provide the best one to suit your ground size and price band.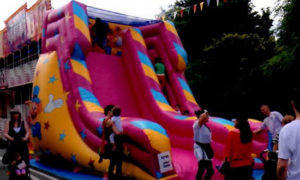 Inflatable Slide
Climb up the side stairs to the top of this blow up attraction and shoot down the colourful slide. It's a great feeling to slide down one of these, different sizes are available.
Are you looking for Soft Play Hire Near Me? Then look no further, here at John Biddall Leisure we can help you arrange funfairs of all sizes, whether it be a small village fair on the local playing fields to a full-scale fun fair in the heart of a city or town centre.
Here at John Biddall Leisure we have arranged countless famous funfairs over the years, we love being on tour with our business, as we get to bring fun to so many people both children and adults alike.
With multiple bases all over London, we can supply a combination of however many attractions the event requires. Our attractions include modern adult rides, children's rides, fun & game stalls, catering units and even vintage attractions if you would like your fun fair to hark back to the glorious pastimes of yesterday.
So if you are looking for Soft Play Hire Near Me, call us today and speak to one of our friendly members of staff.