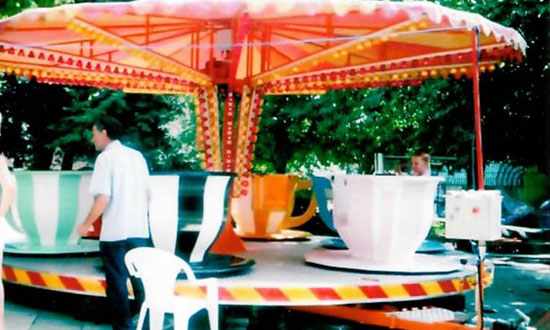 Tea Cups
Spin round and round on this gentle little tea cup roundabout ride. The cars are shaped like tea cups on saucers and they spin round a giant teapot.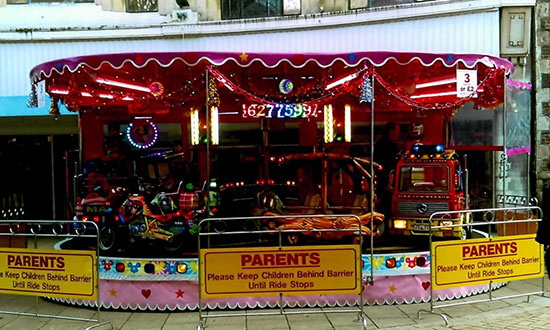 Kiddies Car Ride
Kids are driven round on this fun filled ride, it's great to see how they smile and wave at the their parents as they come round again and again.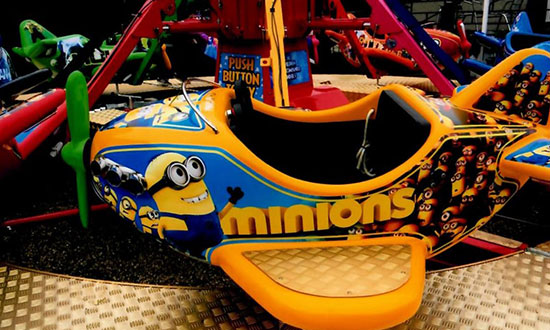 Flying Planes
Fly through the sky, round and round and up and down on these brilliant flying planes for children.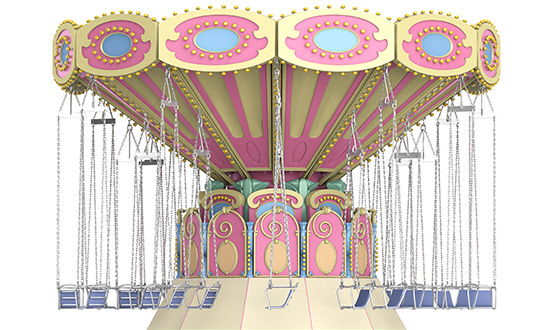 Chair-O-Planes
Children can swing with joy on this classic kiddie pleaser.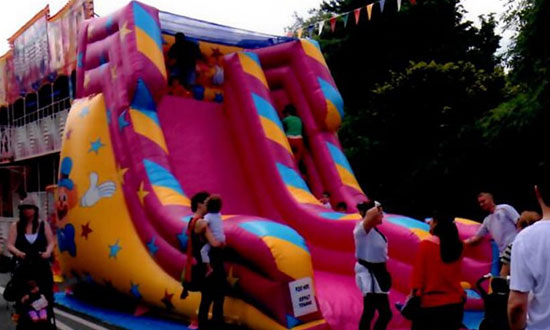 Inflatable Slide
Climb up the side stairs to the top of this blow up attraction and shoot down the colourful slide. It's a great feeling to slide down one of these, different sizes are available.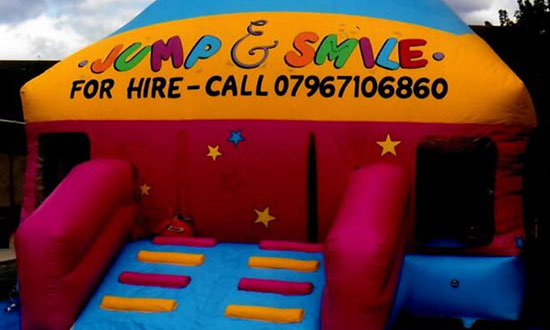 Bouncy Castle
Jump up and down and bounce around on the classic fun filled bouncy castle inflatable. We have different sizes and designs at our different depots throughout the UK, so can provide the best one to suit your ground size and price band.
Helter Skelter
Slide down and round this famous fairground attraction. The fun slide, known as the helter skelter, provides a real focal point to any event it attends and always brings a smile to it's riders.