We have the latest innovative thrill rides suitable for teenagers and adults that we can provide for your event. From the classic Waltzer and Dodgem Cars to the high tech Booster ride. All our rides are operated by professional staff, health and safety checks are routinely carried out everything is fully tested for safe use. If there's a ride you're after but can't see it here please get in touch with us to enquire with us as we regularly update our attractions and may already have it available.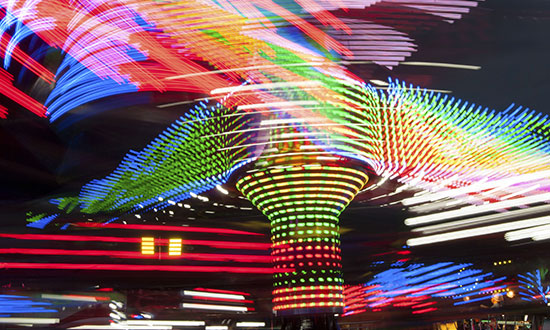 Booster
Fly through the sky at high speed on the high tech Booster, a pendulum ride that delivers the ultimate buzz for thrill seekers. The Booster is a real eye catcher as it just so tall! It acts as a focal point for any event as it can be seen from miles around.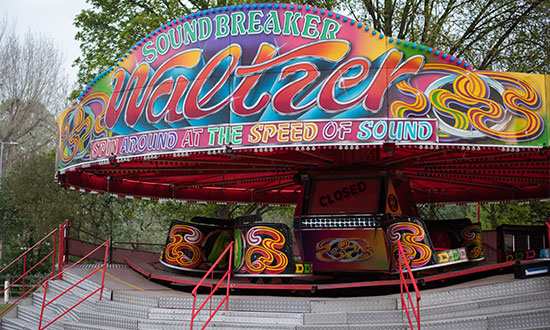 Waltzer
Spin round and round on this classic fairground ride for all the family. The cars individually rotate on revolving platforms that go up and down, giving the ride a distinctive look and the reader a thrilling experience.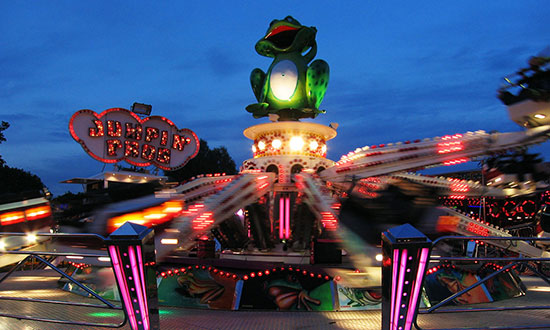 Jumping Frog
The Jumping Frog, also known as the Jump and Smile is popular with adults and teenagers alike. The ride rotates whilst the arms go up and down so it looks as though the ride is actually dancing.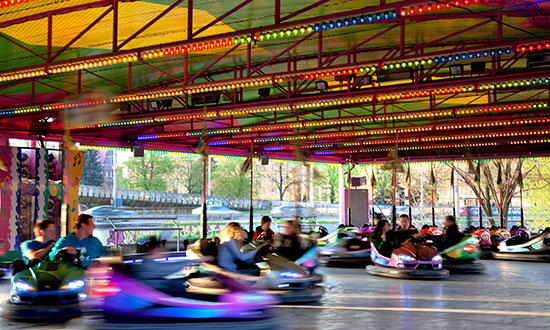 Dodgems / Bumper Cars
This is an all time classic fairground ride where you can drive around the track bumping the other cars as you go! It's charm and fun have never wavered over the years, as it's brought laughter and excitement to generations of the same family.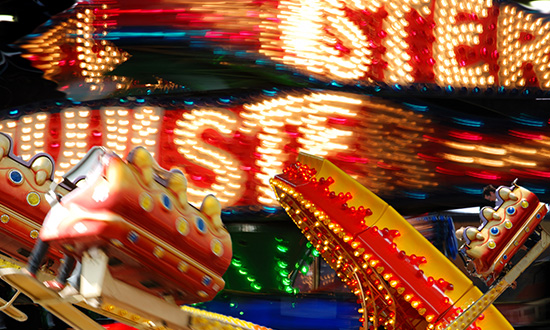 Twister
Also known as the Twist or the Sizzler, since the 1950's this ride has been spinning children and adults round and round until they scream! Over the years it has developed into a super all round ride that always proves popular at whatever it attends.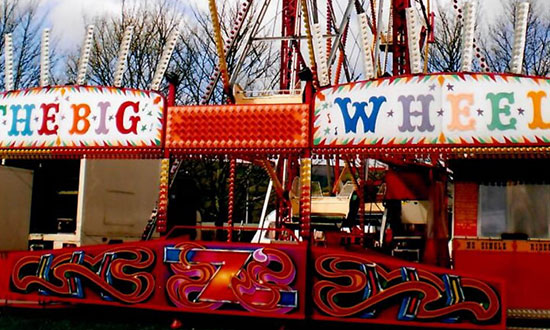 Big Wheel
Also known as the Giant Wheel, this is the bigger version of the classic Ferris Wheel, it has more cars and is on a much larger scale giving riders an incredible view of the fair and surrounding landscapes. Everything about it is breathtaking and you can't help but take notice as soon as you see it's dominating size.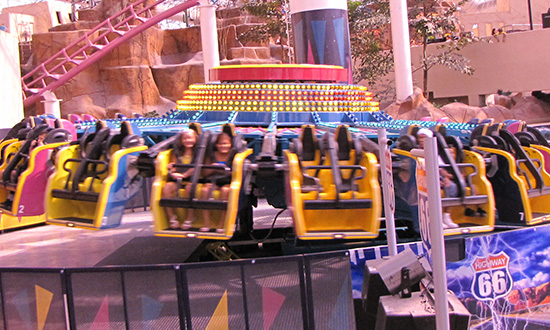 Chaos
This is a beast of ride! Hold on to the safety bar with white knuckles as you fly through the sky back and forth whilst also spinning round. It's big, it's fast and it always ensures a smile and a scream! Chaos also goes by other names such as Tornado, Oblivion, After Burner, Tango and Freak Out.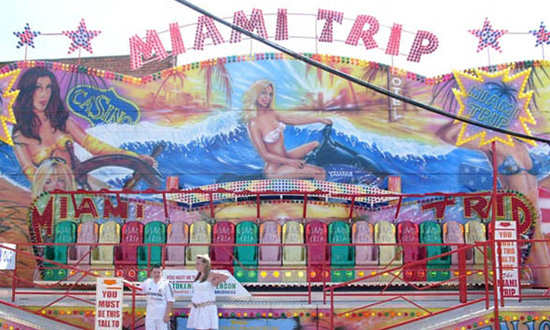 Miami Trip
As you sit facing the crowds you swing from side to side at high velocity, giving you a real fuzzy feeling inside! This ever popular ride also goes by other names such as Miami Fever.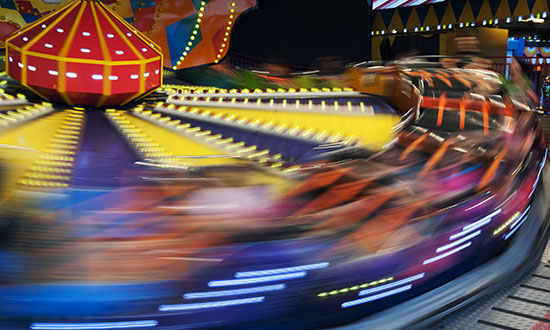 Musik Express
The up and down motion of this ride will keep you rocking and rolling all night.