The ultimate fun for all, Dodgem Car Hire can make your event stand out from the crowd. Thinking of Dodgem Car Hire? John Biddall Leisure can assist you on this, with a range of knowledge on many events and functions, no event is too small, Dodgems are a family favourite, ideal to set up in back gardens, festivals, high streets and parties. If you are looking for a company who will assist you with Dodgem Car Hire for filming, John Biddall Leisure are here to help, we will happily work around your filming schedule to ensure your day runs as smooth as possible. We ensure to deliver the best service, making sure that we operate them in a professional and timely manner, and ensure we dismantle the attraction at a time to suit you.
If you are looking for a set of Dodgems for hire, that are both reliable and trustworthy, then you have come to the right place. Here at John Biddle Leisure, we have some of the best dodgems available on the market for hire, no matter the occasion. Whether it be hire for a wedding, a party, a family fun day, a fair, a corporate or commercial event, we have you covered! Our Dodgems have been frequently updated to ensure they are at peak working condition, and comply with the modern-day health and safety procedures. Our Dodgems feature lighting and sound effects which further amplify the experience, which we are confident in saying you will enjoy; regardless of whether you are young or old! Please give us a call today if you would like to enquire about our Dodgems, or any of our amusements rides that are also available for hire- we will not let you down!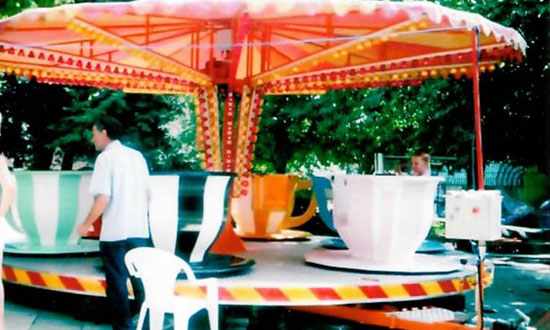 Tea Cups
Spin round and round on this gentle little tea cup roundabout ride. The cars are shaped like tea cups on saucers and they spin round a giant teapot.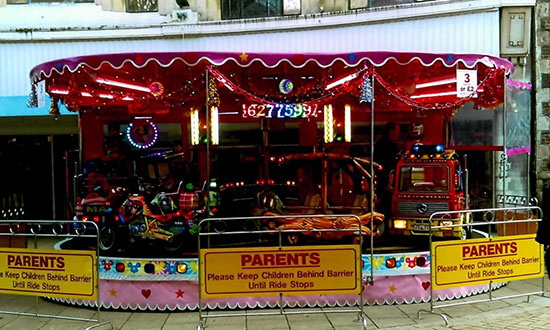 Kiddies Car Ride
Kids are driven round on this fun filled ride, it's great to see how they smile and wave at the their parents as they come round again and again.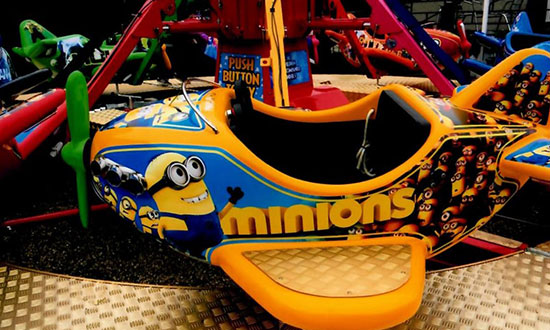 Flying Planes
Fly through the sky, round and round and up and down on these brilliant flying planes for children.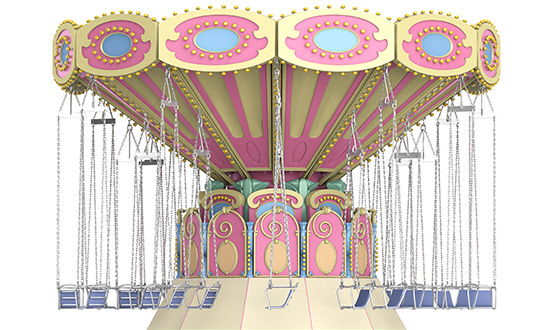 Chair-O-Planes
Children can swing with joy on this classic kiddie pleaser.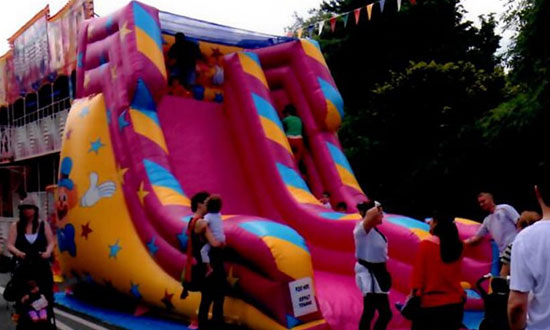 Inflatable Slide
Climb up the side stairs to the top of this blow up attraction and shoot down the colourful slide. It's a great feeling to slide down one of these, different sizes are available.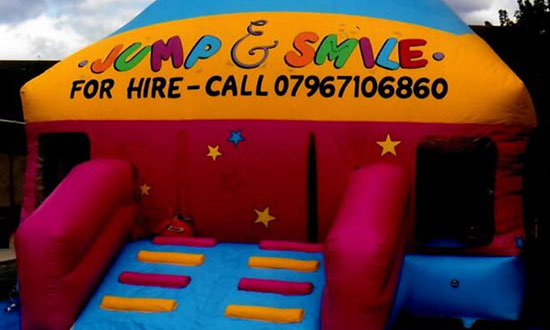 Bouncy Castle
Jump up and down and bounce around on the classic fun filled bouncy castle inflatable. We have different sizes and designs at our different depots throughout the UK, so can provide the best one to suit your ground size and price band.
Helter Skelter
Slide down and round this famous fairground attraction. The fun slide, known as the helter skelter, provides a real focal point to any event it attends and always brings a smile to it's riders.